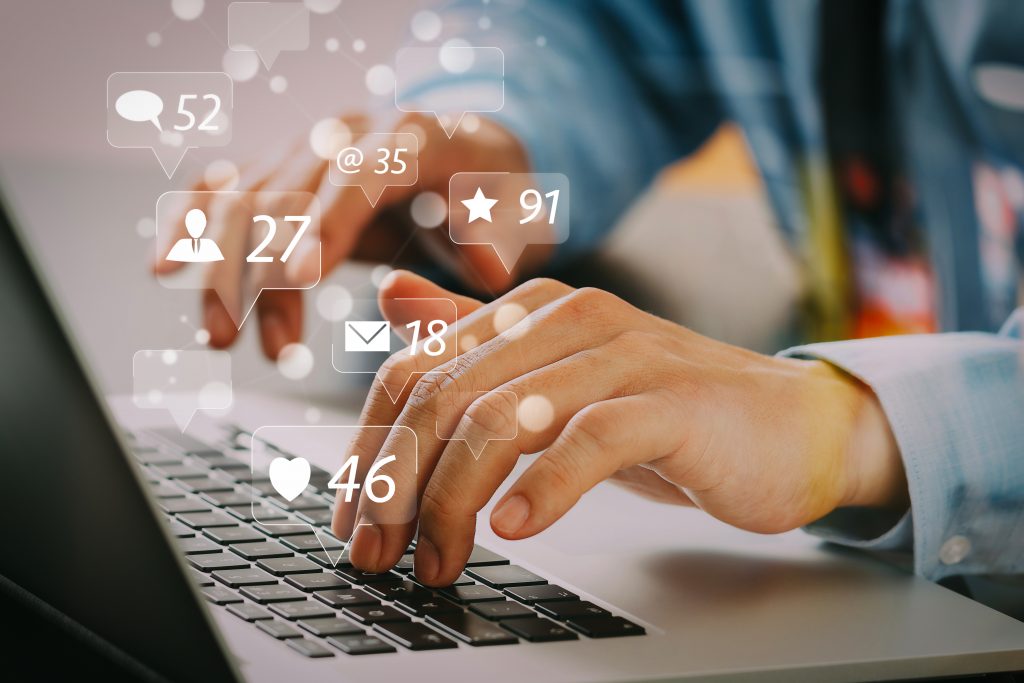 Keeping on top of the latest trends and developments in B2B content marketing is never easy. New content types and formats are continuously evolving to be pushed out through emerging channels, while at the same time budgets are squeezed and KPI expectations rise. As we usher in a new year, here are our main takeaways from 2019 and trends we predict will be key to creating successful corporate content in 2020.
1. Creative thoughts
What was clear is corporate giants have upped their game creatively. It turns out that inspiring and innovative campaigns aren't just for B2C companies – B2B marketers like IBM & SAP pushed the boundaries in terms of content and channels despite having fewer internal resources. And while Virtual Reality didn't take off in the way many had predicted, we think there will be huge returns for marketers who continue to experiment with creative solutions – with brands fighting for attention, standing out from the crowd with innovative campaigns pays dividends.
2. Adding some bite
Snackable, bite-sized content, now a content marketing mainstay, became more informal and cheaper to produce than ever and B2B brands certainly created no shortage of it. This jump in volume saw plenty of clever, engaging content but also a deluge of low-quality filler, which left some clients distinctly unimpressed. The average person spends just 37 seconds looking at B2B marketing content and 53% of B2B buyers consume 3-5 pieces of content before making contact, so quality is key to conversion.
3. Great(er) expectations
As client attention has been harder to grab and budgets are tightening, marketers are putting more emphasis on detailed reporting and results. It's not just about coming up with big ideas but being able to successfully execute them and then generating measurable data to record campaign metrics, showing engagement and leads. Most marketers (40%) now monitor their campaigns weekly with more than 25% checking results on a daily basis.
So, what does all this mean for 2020?
1. Every picture tells a story
Instagram will continue to be even more important as a channel, allowing B2B brands to meet and engage with customers where they are as the line between work and personal life blurs. More and more corporates are starting to embrace Instagram as a means of attracting new talent by showcasing their company's culture, values and purpose.
2. Quality not quantity
Brands will have learnt the lesson of 2019 and invest more in quality over quantity as they figure out which content drives awareness, engagement and leads. But we don't expect marketing budgets to be increased. Instead, we predict brands will need to be more creative with what they have and much pickier when approving projects and campaigns to ensure the content they do invest in provides demonstrable returns.
3. Rise of the machines
Automation will become commonplace in marketing teams as the routine tasks of social scheduling, posting, and optimizing are no longer manually completed by junior executives but instead teams will utilize Artificial Intelligence (AI). While some B2B companies already take advantage of AI to extend their manpower, we expect this to become more common in 2020 as teams become leaner while servicing ever-growing workloads.
4. Building the right relationship
Corporate giants have switched from agency to in-house and back again as they try to get the right balance – the goal seemingly to create an in-house team vibe within their agencies. While creativity used to be the primary USP of an agency, building trust with the client and gaining a deeper understanding of their internal framework (process, legal, compliance, etc.) are now just as important. Corporations will be looking for a holistic approach and seeking partners who can develop campaigns which deliver results, while seamlessly integrating with internal stakeholders.
Contact us to find out more about our thinking and approach, and how we've helped Fortune 500 companies achieve their complex goals.