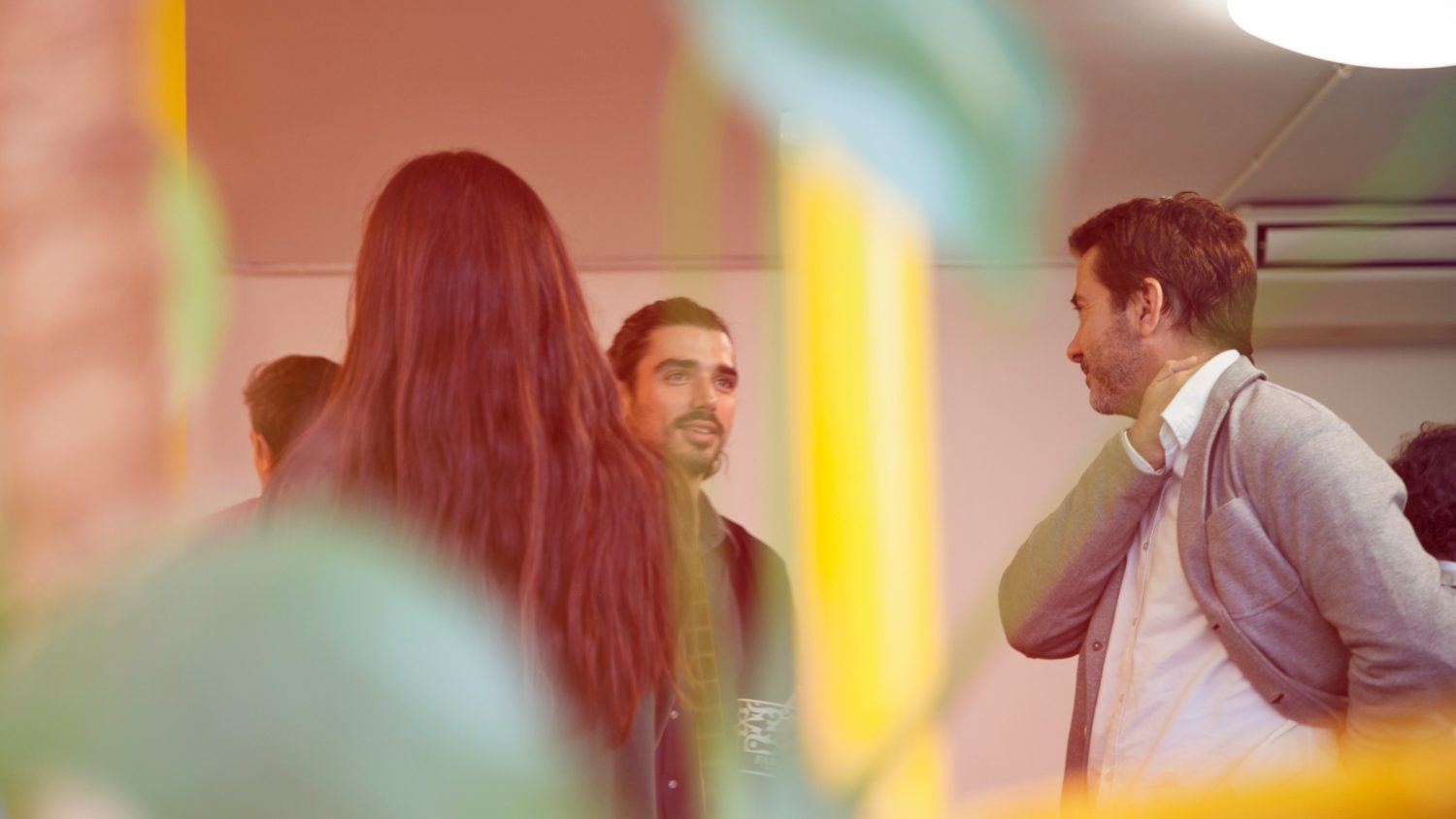 Traditional ways of networking and connecting are being challenged with the transformation of social media platforms into part of the sales funnel. Has social media changed from social networking to social selling? And is that now more important than traditional networking?
Let us help you decide the best approach for you and your company.
Be where your customers are
Today, roughly two-thirds of the buying process is performed online – before a meeting is even scheduled, let alone taken place. LinkedIn is one of the first places people turn to when they want to find out about any individual or organization. But just having a profile with a CV ­is not enough – people buy into people and their ideas, so potential clients are looking for leaders who are commenting on and shaping their industry.
What makes LinkedIn such a great sales tool is that you're able to bypass gatekeepers and get insights and expertise directly in front of key decision-makers.
In contrast, networking for its own sake is increasingly outdated and the lack of authenticity is often felt by event goers. When thinking about where your customers are physically, get specific. Narrow the list. And prepare to go to fewer live events – but when you do, be prepared to commit.
All in all, meeting customers is a 360 degree approach, but given the amount of time people spend online, an emphasis on social media is imperative.
Build trust
Meeting in person builds rapport which eventually leads to trust but waiting for meetings and events takes a lot of time and effort.
Leveraging digital platforms like LinkedIn allows Subject Matter Experts (SMEs) and senior leaders, who are representatives of their companies, to create a unique and trustworthy brand, whereby they can influence the overall perception of the business at large.
The Edelman Trust Barometer 2019 reveals that company or technical experts (SMEs in other words) are now the most trusted of online resources, ahead of academic experts, entrepreneurs, financial industry analysts, the media and even government officials.
Executed properly, you can get results in just one or two sentences as opposed to a couple of months.
Stay top of mind
In this category, social media wins hands down! It's less invasive than emailing and generates active engagement with minimal effort.
Creating and pushing out problem-solving content that addresses and offers solutions to your client's problems means they'll likely remember you as a resource they can count on.
The key to making this strategy work is consistency. Create a content plan and consider automation as a tool to keep your SMEs message online regularly.
But if all this isn't enough, how do you persuade senior leaders of the benefits of social selling?
Here are five things we've learned from developing the social media profiles of leaders at Fortune 500 companies.
Becoming a thought leader is easier than they think. Work with them to agree on themes they can be known for. Pick one or two hot topics and set about building a reputation as a go-to thought leader on those issues. Don't just post company thought leadership but encourage leadership to think about what they're reading in the media and how they can share a POV that is both unique and powerful.
Clients are already on the outskirts of their network. If you investigate LinkedIn's 'six degrees of separation' you'll be surprised to see how closely your people are connected to their prospects or customers – the flipside is those leads are likely equally well-connected to the competition.
Leaders want to be equal if not at the top of their peer set. More times than not, when we start to speak with a leader about his or her account they will say, "If only I could be more like X on social – they've developed a great POV and personal brand." We encourage SMEs to adopt what they like about what this person is doing, and add their own unique brand, voice and style.
Remind them that people are Googling them. Don't underestimate the importance of personal SEO – clients and prospects are almost certain to Google anyone they're meeting or engaging with. LinkedIn ranks highly with Google so guiding your SMEs and leaders to produce good content will support their personal brands and enhance their reputations as leaders in their field.
Richard Branson says so! The founder of Virgin Group posted "How to Cause Disruption and Create Change" which reached 140,000 people and famously said, "Embracing social media isn't just a bit of fun, it's a vital way to communicate, keep your ear to the ground and improve your business." Today's professionals are so connected they don't miss much – the best place to stay relevant is in their social feed.
Social media provides an unbelievable opportunity to communicate with people across geographies, time zones, and demographics. Use this to position your leadership as the sharpest, most-insightful thinkers in the game. And remember, if your people aren't actively engaging with social you can be sure the competition will be and they'll own it, increasing their share of voice while yours declines, and fast!
Contact us for more information about how we can help your senior leaders and partners develop and build their presence online.